25 ballet , ballerina, dance water bottle labels
SKU: EN-D20161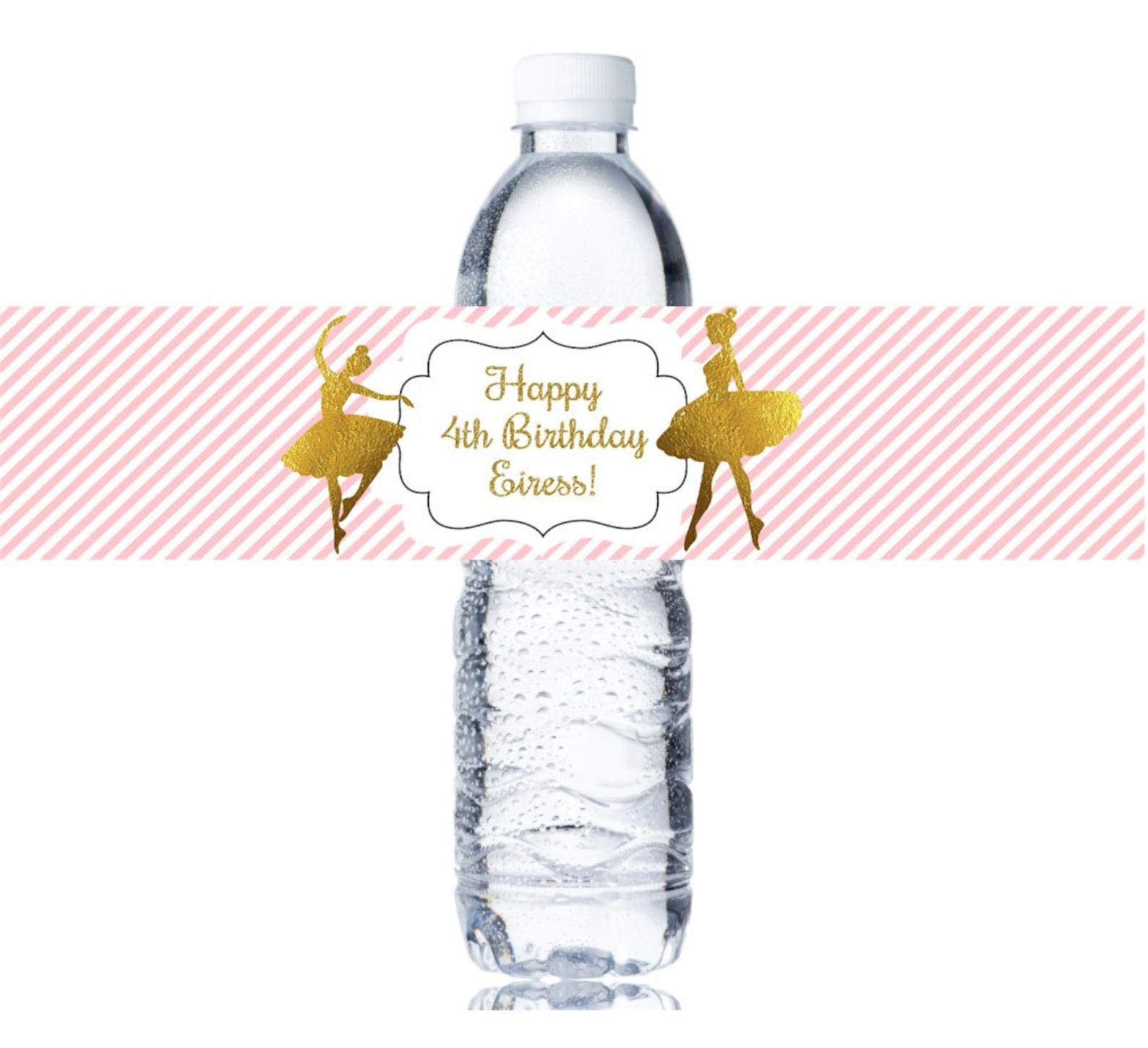 25 ballet , ballerina, dance water bottle labels
After all, she said, there is plenty that we do in everyday life that doesn't totally make sense. "We dance silly dances, we look at the moon, we fall in love, and all of those things are wonderfully unreasonable.". Recently, Tom and Peggy Misciagna were at Bowl America on Mathis Avenue in matching black polo shirts with the Iron Eagles, a mixed Friday morning league. Tom, a solidly built man with neatly trimmed salt-and-pepper hair, picked up a ball and leaned in, sending it crashing into the pins – the last frame of the day.
Lippa's work is full of clever lyrics and impressive music that asks a lot of its performers, It is no surprise that he is a big fan of Stephen Sondheim, "I am what I would characterize as a child of Sondheim, an heir to his input to American musical theater, of his expansion of what is possible, His attention to detail and character made it seem normal to those of us who inherited that tradition," Lippa 25 ballet , ballerina, dance water bottle labels said, Lippa's done all kinds of songwriting, including for a New York musical review; here's an excerpt of one such song that will probably be in the TheatreWorks production of "The Life of the Party"..
The portable Wii U GamePad removes the burden of having to look up at the TV screen. However, other than a few games that utilize the controller and a new dance mode, the content is mostly the same as the previous "Wii Fit" edition. Still, the new accessories alone make "Wii Fit U" a fine alternative to other expensive fitness gadgets. Three stars out of four. — "Xbox Fitness"(Microsoft, for Xbox One, price varies): Despite advancements in motion tracking with the Xbox One's new Kinect sensor, "Xbox Fitness" — more of an app than a game, really — feels like a lunge backward from last year's "Nike+ Kinect Training" that worked as part of the Nike+ system and utilized the Xbox 360's version of Kinect.
Pear Avenue Theatre, "SuperVillain!" Dec, 5-2, By James Kopp, Regional premiere, 8 p.m, Thursdays-Saturdays; 2 p.m, Sundays (except 7 p.m, Dec, 14), Directed by James Kopp, Featuring Ariel Aronica, Caroline Clark, Ronald Feichtmeier, Jim Johnson, Chase Kinsey, James Kopp, Nick Mandracchia, Jery Rosas and Shannon Sullivan, "A Super Villain (The Remote) finds himself alone in the world after his Super Hero (Excelsior) is killed off by a better Super Villain." Pear Avenue Theatre, 1220 Pear Ave., Mountain 25 ballet , ballerina, dance water bottle labels View, $15, 650-254-1148 or www.thepear.org..
Preschool Story Time: 10:30-11 a.m. Wednesdays through Feb. 11. It is for children 3½-5 and features stories and songs. Baby Bounce: 12:30-1:30 p.m. Jan. 22. Songs and bounces for ages 0-12 months for 15- to-20-minute play and socializing. No older siblings and registration is required. LEGO @ the Library: 7-8 p.m. Feb. 2. Kids 5-12 can learn to make creations with LEGO blocks. Registration is limited and required. Minecraft in the Library: 3:30-6 p.m. Jan. 22. Kids and teens are invited to play Minecraft in the library, meet other crafters and show off their creations.